My Team
My team is built of skilled professionals who are steadfast in creating thoughtfully integrated financial plans.We focus on building long-term relationships based on integrity, knowledge and commitment. Together, we are committed to providing exceptional customer service to all of our clients.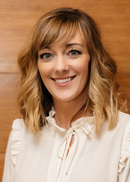 Andrea D Mctaggart
Director of Investment Operations
Contact Andrea for questions regarding applications, underwriting, existing policies and payments, and servicing investment accounts (deposits, withdrawals, and holding information).
Andrea began her career at Northwestern Mutual in 2009 and has worked in offices in both Nebraska and Florida.  She has been in several roles including Associate Financial Representative, Office Manager and New Representative Development Coordinator.  Andrea transferred back to Nebraska in March, 2015 joining Jason Houston and Landon Troyer's team where she focuses on their Investment Practice.  Andrea is Series 6 and 63 securities registered, as well as licensed in Life and Health Insurance in Nebraska.
Andrea grew up in North Platte and attended the University of Nebraska where she earned her Bachelor of Arts Degree in History.  Andrea and her husband, Mark were married in March, 2012 and welcomed their first child, a daughter, in September, 2015.  In her free-time, Andrea likes to catch up with family and friends and is constantly entertained by her two dogs. She enjoys traveling as much as possible, water skiing, spending time at the lake or beach and being outdoors.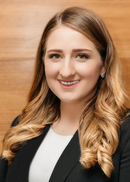 Kaitlyn Kubicki
Contact Kaitlyn for questions regarding the client website, THF events, and updates to personal information (address change, name change, email/phone change).
Kaitlyn began her career at Northwestern Mutual in March 2016 joining Jason Houston and Landon Troyer's team. Before calling Omaha, Nebraska her home, she grew up in Scottsdale, Arizona. She then decided to head to the University of Nebraska-Lincoln where she earned her Bachelor of Science in Business Administration majoring in Marketing. In her free-time, Kaitlyn enjoys spending time with friends and family, reading, writing, cooking, and enjoying the outdoors.