Community Involvement
Jason enjoys giving back and continually seeks out ways to serve the Omaha Metro area. He strives for excellence in both his professional and personal life and takes great pride in being involved throughout his community.Some of Jason's most recent involvements include:
---
Open Door Mission | June 2018 - Current | Volunteer
Open Door Mission was founded in 1954 and is committed to breaking the cycle of homelessness and poverty. Each day, Open Door Mission's campus offers 816 safe, shelter beds to homeless men, women, and children, serves over 1,200 hot, nutritious meals, and provides preventive measures to more than 1,082 people living in poverty.
Webiste: https://www.opendoormission.org/we
---
Habitat for Humanity of Omaha | May 2016 | Volunteer
Habitat for Humanity of Omaha is a grassroots organization that builds and renovates houses, forges community partnerships and breaks down barriers.Habitat Omaha's partner families have incomes that are 25 to 50 percent of median in the Omaha area. Homeowners are required to complete 350 hours of Sweat Equity before purchasing their homes through 25 or 30-year no-interest mortgages. Through Habitat Omaha, more than 330 families have realized the dream of home ownership and are ending the cycle of poverty for their children.
Website: http://www.habitat.org/
---
Alex's Lemonade Stand | Current |Volunteer
Alex's Lemonade Stand Foundation (ALSF) emerged from the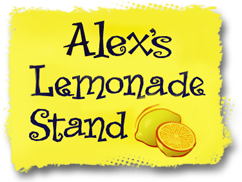 front yard lemonade stand of cancer patient Alexandra "Alex" Scott (1996-2004). In 2000, 4-year-old Alex announced that she wanted to hold a lemonade stand to raise money to help find a cure for all children with cancer. Since Alex held that first stand, the Foundation bearing her name has evolved into a national fundraising movement, complete with thousands of supporters across the country carrying on her legacy of hope.
Website: http://www.alexslemonade.org/
---
Camp CoHoLo | Oct 2016 - Present | Board of Directors
Camp CoHoLo was founded in 1985 as a way to give kids with cancer and blood disorders a 'normal' camping experience. With their daily medications and special medical needs, these kids often didn't have an opportunity to attend camp before Camp CoHoLo was founded. Camp CoHoLo now host approximately 150 children each summer, as well as approximately 25 children each fall for a weekend sibling camp.
Camp CoHoLo's mission is to serve children between the ages of 6 to 17 that are impacted by cancer or blood disorders. Campers include children undergoing therapy and those who are off treatment. Children in remission since age two share the camp with newly diagnosed twelve-year-old's; regardless of the age of diagnosis, they all share a common bond.
Website: http://www.campcoholo.com/home
---
City Sprouts | Volunteer
Since 1995, City Sprouts has been combating the food desert in North Omaha by maintaining community gardens, creating demonstration plots, providing educational resources, and establishing an urban farm. City Sprouts work with people in the community to build local food systems, improve community health, empower neighborhoods, and strengthen economic viability and sustainability.
Website: http://omahasprouts.org